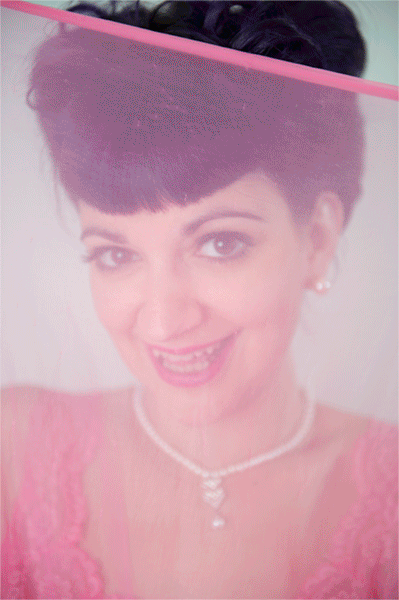 Photo: Michael Albany Photography
A bit about lil ol' me...
A celebrator of theatrical &multimedia expression, of compassion & aesthetic- I aim to keep you entertained, get you thinking, and help you find your best you! A theatre actress at heart, and outspoken activist/pain in the ass since I was a kid, my life long love of performance stems from my belief that through better understanding we better ourselves, and better our world.

As a performer I've dabbled in many things: acting, singing, theatre production, independent film, comedy sketches, music videos (Check out my video page for some of that!) and I've always tried to to work that, while often silly or farcical, has a root of compassion. Some of the most rewarding work I've done includes producing & performing original and locally sourced shot plays about Street Harassment & Rape Culture, playing Emma Goldman in Howard Zinn's 'Emma', presenting over 35 independent films as half of a Feminist Zombie Horror Host Duo... the list goes on- I've been blessed to be able to do a bunch of cool stuff!

I also write and perform parody songs & since 2015 I have enjoyed playing the FemmeCee & Chanteuse for local burlesque shows and cabaret events in Philadelphia, including Lelu Lenore's lavish monthly show La Maison Rose- Where Art Meets Burlesque- since 2016. (@LaMaisonRoseBurlesque on instagram)
From 2012- 2017 I co-ran Touch me Philly Productions. I mounted 26 productions during that time with my friend and theatrical partner Amanda Sylvester. We did a lot I'm proud of! Though she may no longer be in Philadelphia, I know we'll create together again. www.TouchMePhilly.com
​
I became a licensed cosmetologist in late 2018, expanding on my experience in theatre hair, & make up, costuming etc. Creating character through aesthetic has always been a source of joy for me.
​
Since The Pandemic began, I've been focusing on learning and trying new things with my production company 'From the Belfry!'.
Keep your eyes peeled- you never know what I'll be doing next!
​
^^"^^ /\._./\ ^^"^^
​