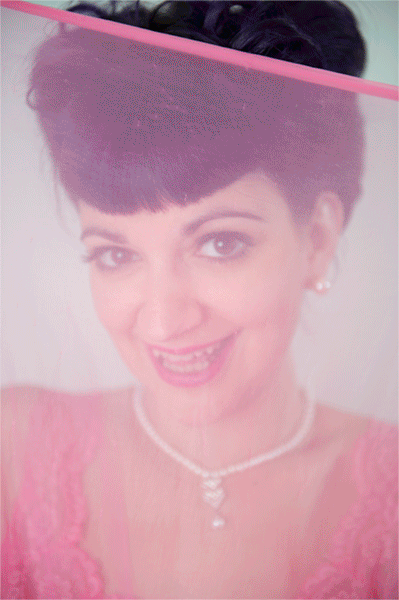 Photo: Michael Albany Photography
A bit about lil ol' me...
A celebrator of aesthetic & multimedia expression, I aim to keep you entertained, get you thinking, and help you find your best you! A theatre actress at heart, my life long love of performance stems from my belief that through better understanding we better ourselves, and better our world.

As a performer I dabble in many things: I can be seen acting and singing in independent films, comedy sketches, and parody music videos of my own, and for other comedy groups. (Check out my video page for some of that!) I write and perform parody songs & enjoy playing hostess for local burlesque shows and other events. I am the resident hostess & chanteuse at La Maison Rose: Where Art Meets Burlesque Every Third Thursday at Franky Bradley's in Le' Gayborhood.
Many who follow me do so because of the small theatre company I co-ran for 5 years. Touch me Philly Productions mounted 26 productions during that time. Along with my friend and theatrical partner Amanda Sylvester we did a lot I'm proud of. Though she may no longer be in Philly, there's more to come from us, don't you worry. www.TouchMePhilly.com
​
I'm so excited to now be delving deeper into my styling career my cosmetology license in 2018! I have a long history helping with costumes, hair, & make up in the theatre productions I have been involved in. Creating character through aesthetic has always been a source of joy for me. I've always dug dressing the character of me from day to day, and I'm stoked to be styling more and more of you!
​
Meanwhile, slowly, in the background, I am always developing material for a full length parody cabaret show & accompanied album, as well as producing segments for my upcoming YouTube channel 'From the Belfry!'
​
^^"^^ /\._./\ ^^"^^
​